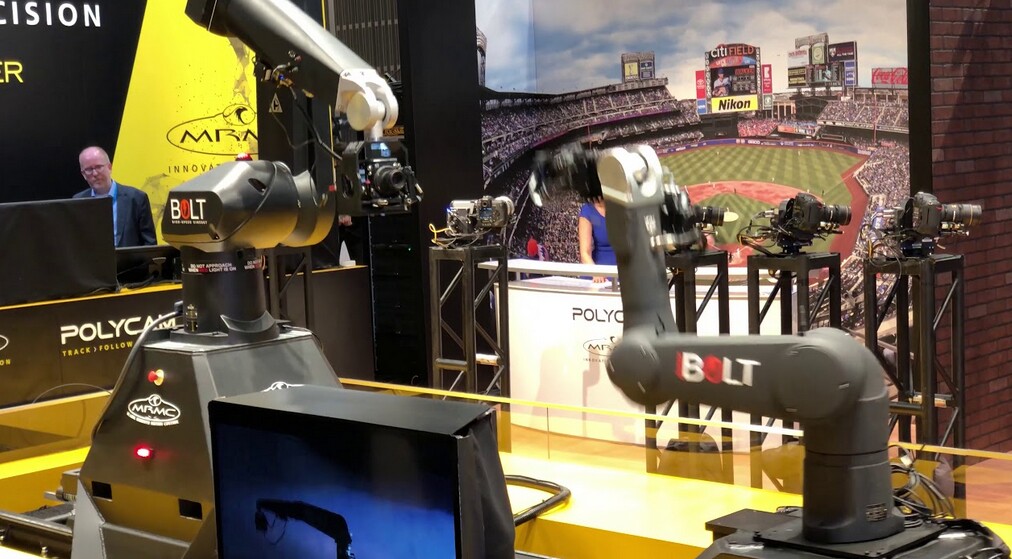 Robots, Robots, Robots
At the National Association of Broadcasters convention (NAB) that we visit annually in Vegas, this year was interesting.
Robotics were seen everywhere.  Yes, those robots that work in the car manufacturing lines, riveting, moving and painting vehicles have suddenly invaded the world of television and video production.
Because a robotic arm can move a camera as quickly as 3 feet in one-half a second…you can get some amazing shots not possible before.  Put two robotic arms together and things get crazy !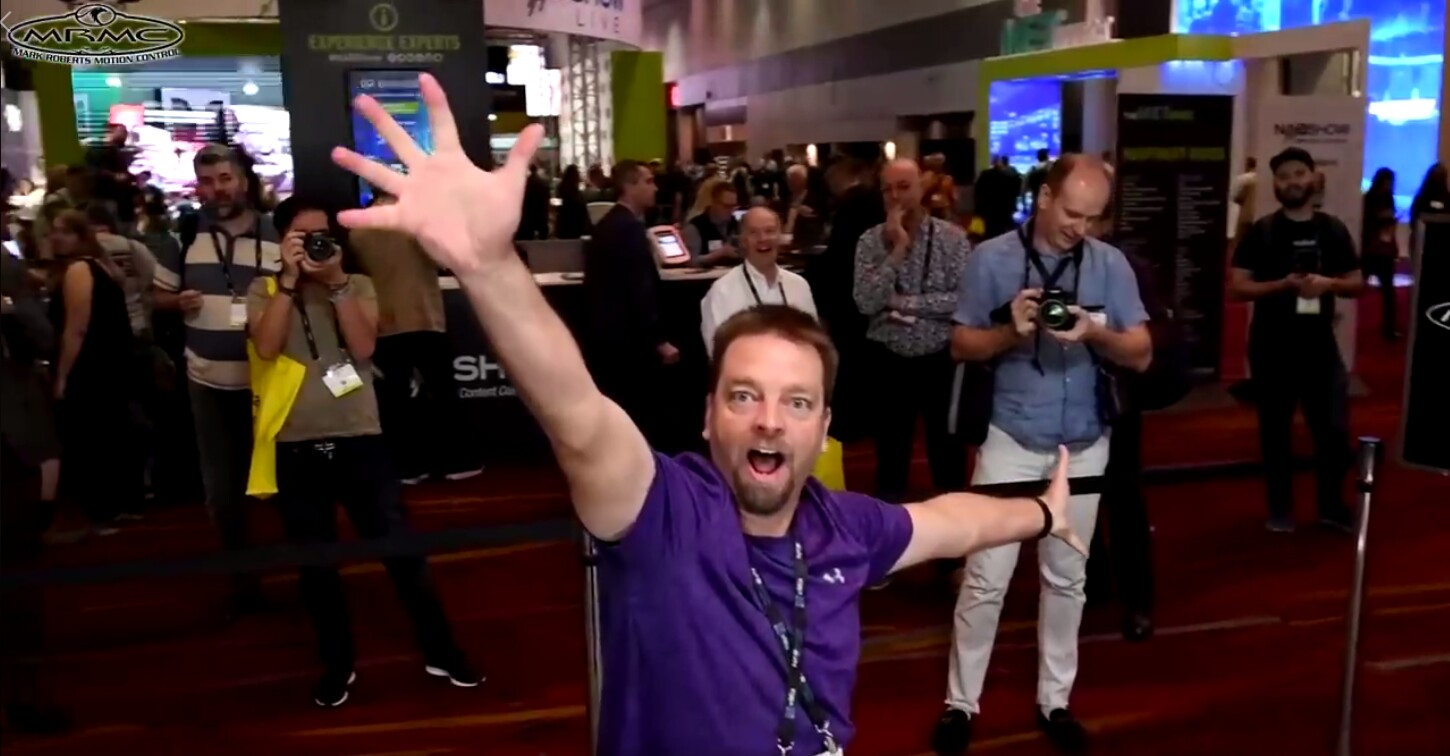 John gave this a try at the show and it was pretty cool.  Check out or Facebook page for the 30 second video !
So we decided to work with a robot that was slightly more 'relaxed' than the hyper arm robots !
Recently we shot a commercial shoot where the talent starts off in her morning breakfast scene, dressed in a robe.  Then magically, she's in her business outfit, ready for work.
Using this robotic camera, attached to our dolly, we could re-create the same move again and again.  When we join the two shots together…she changes clothing from robe to business attire.  This all happens when the camera is MOVING on the dolly.  Pretty cool !