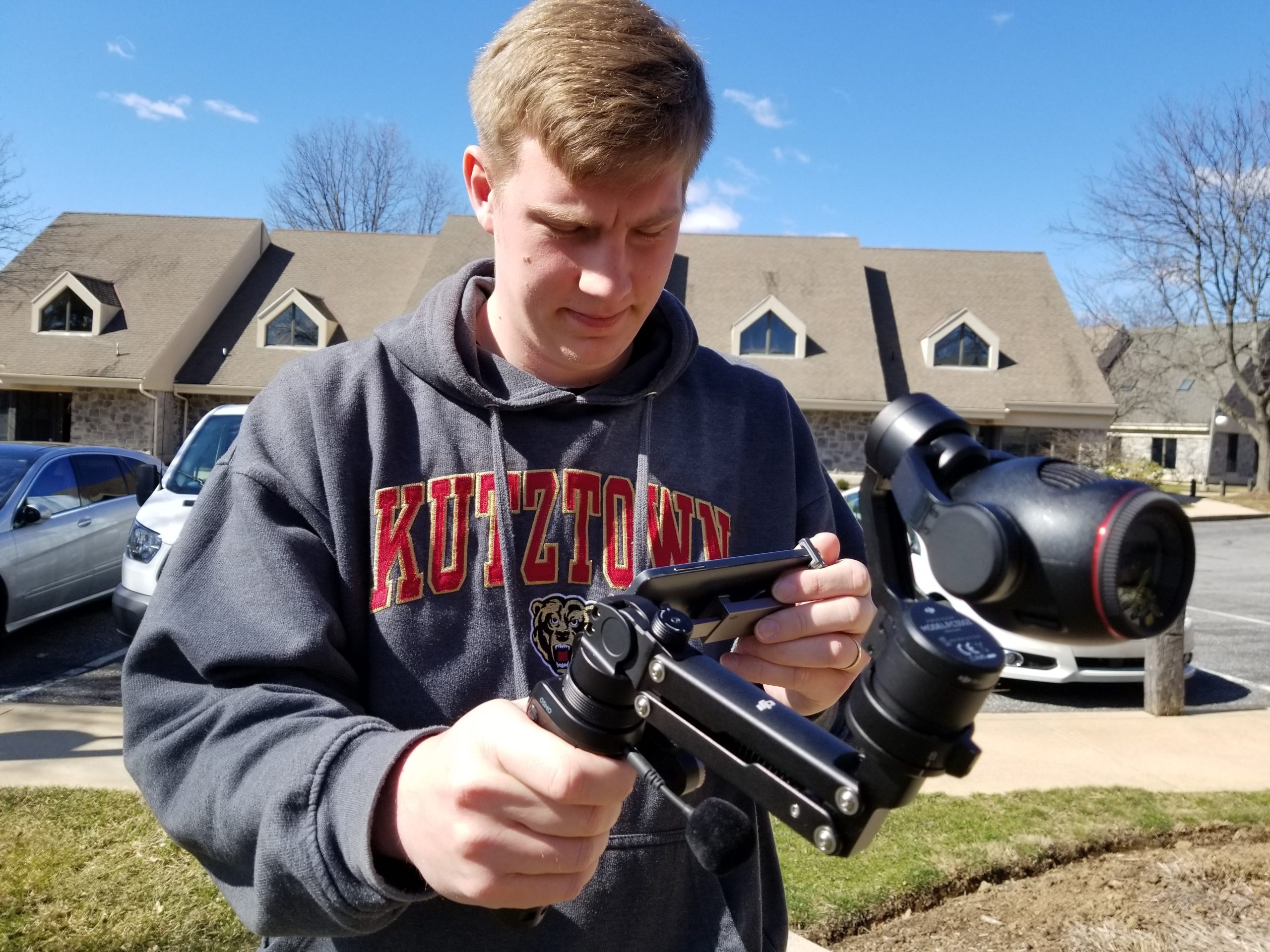 You're shooting with a what?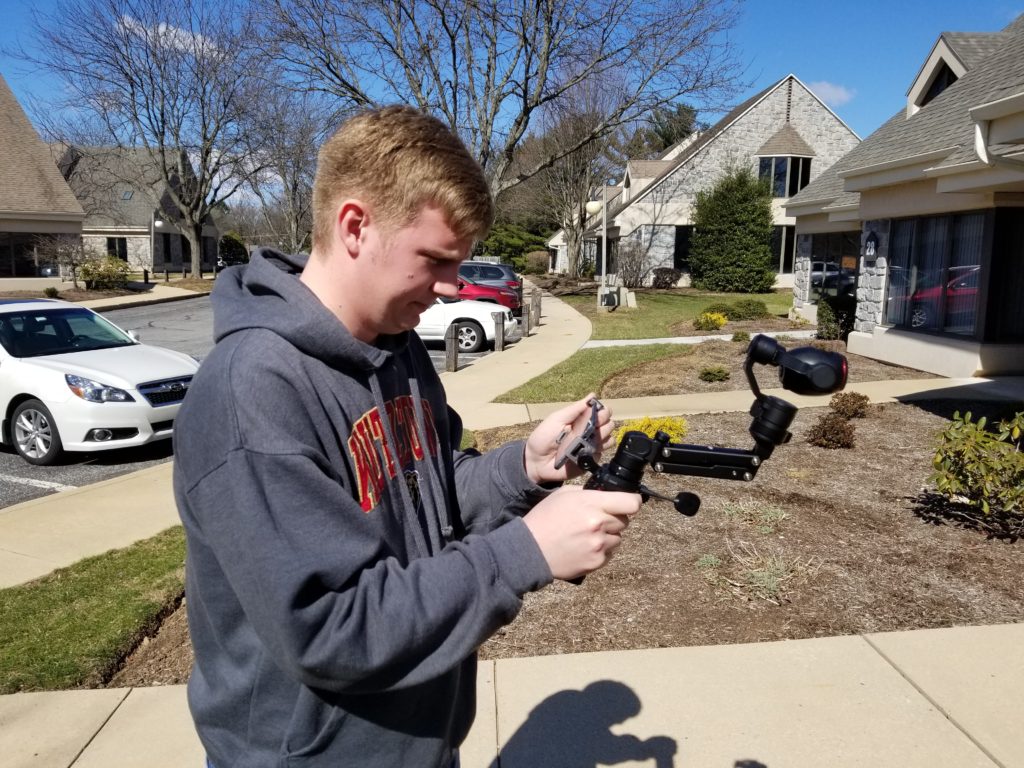 As we all know, technology moves at the pace of *WOOSH*… See. It just went by again! Yeah, it's that fast. Since we create cutting edge videos, we live in this lane of never ending, constantly changing and technologically morphing world.
We've been on-location so much the past 6-months, we needed some new tech to help us create some really great visuals. The DJI Osmo is one of the coolest 'toys' to come by our way in some time. It is an electronic gimbal, which allows items to balance on all 3 axis'. This is important because it stabilizes a 4k camera that we can hold in the palm of our hand.
So, getting shots while walking around or doing quick b-roll – and even shots inside a snow tube sliding down a hill – has become incredibly steady. Also, it can also do time-lapse video. No biggie. Except, since it's an electronically controlled gimbal, it can take 2 frames and then slightly move the camera to take the next frames.
What you get is an amazing time-lapse video that pans or tilts throughout the time length of the video.
Now, don't get me wrong, we're not getting rid of our Steadicam just yet! There are still lots of reasons for us to use a full-sized rig. But, for some quick b-roll that needs to be fun and STEADI, the Osmo is our go-to.
It's just another awesome 'toy' in our utility belt to help bring your video and concepts to life! And, don't be fooled, this is not a toy. We saw no less than six of these being used this year during the Super Bowl and the Winter Olympics.
Stayed tuned – we'll be looking at even more new toys during the National Association of Broadcasters Show in Vegas this April, and will probably come back with more high-tech fun!