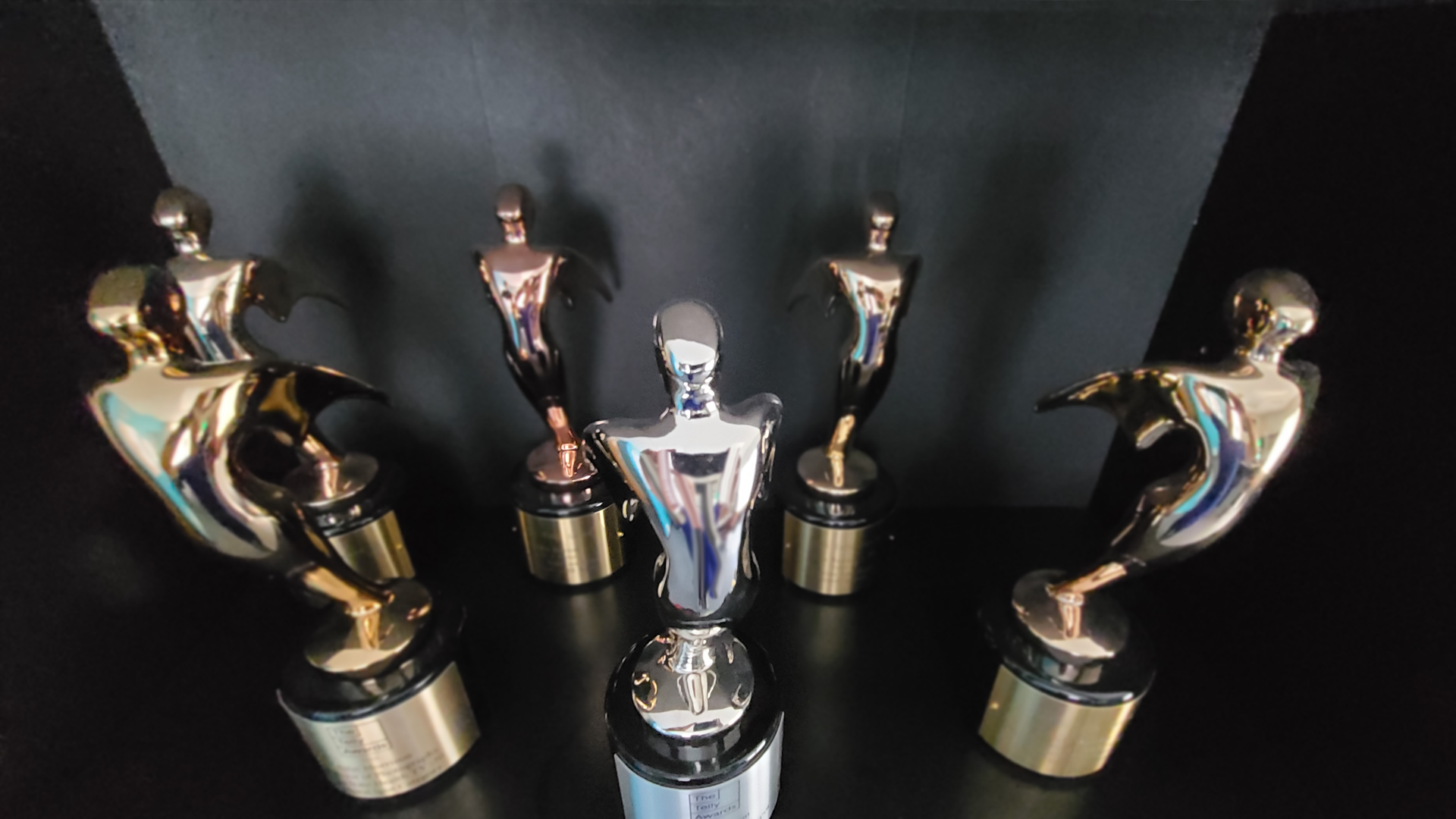 We're Going to Need a Bigger Shelf
Take One Productions is excited to announce we've been recognized by the national Telly® awards for excellence in broadcast and non-broadcast production for two of our shows produced last year. Armstrong Ceilings' Healthy Spaces Ecosystems video was the recipient for recognition in the Sustainability (non-broadcast) category.
The show can be viewed in our gallery. 
BEE TEE DUBS there are two new entries into the Our Work section of the site, when you're done here check them out if you have a few minutes.
Shot on location in the Living Lab at Armstrong Ceilings' Lancaster campus. The production saw everyone on the Take One crew and our collaborators working at their top level to create an engaging and informative video. From the writing process to the final graphic screen the video was fun and challenging to create and we remain quite proud of that work.
The second Telly® award was created for our good friends at the Pocono Mountains Visitors Bureau. Post COVID, many industries have had a hard time finding people to work, tourism in the Poconos is no exception. We updated a strong concept from an earlier campaign to create a welcoming call to action to find your next career in the Pocono Mountains. Shot on location at various ski areas TOP and the PMVB used employee interviews and b-roll to remind job seekers that the Poconos has diverse and available jobs.
The last award may be the most fulfilling because it came from helping the Pocono Television Network create public service announcements surrounding the COVID vaccine program in the Pocono Mountains region. The PMVB was a stalwart community leader when it came to creating awareness about the safety and efficacy of the COVID vaccines. The PSA was shot on location in the Poconos and featured physicians and leaders from the 3 major health systems that serve the region. We recently learned that the PTN won a Pennsylvania Broadcasters Association award for that campaign.
We continue to be grateful for the trust our client partners put in us to deliver their message.
The recognition for the effort is always appreciated but we would be fibbing if we didn't admit that we love doing this work and the relationships we've built over the years.