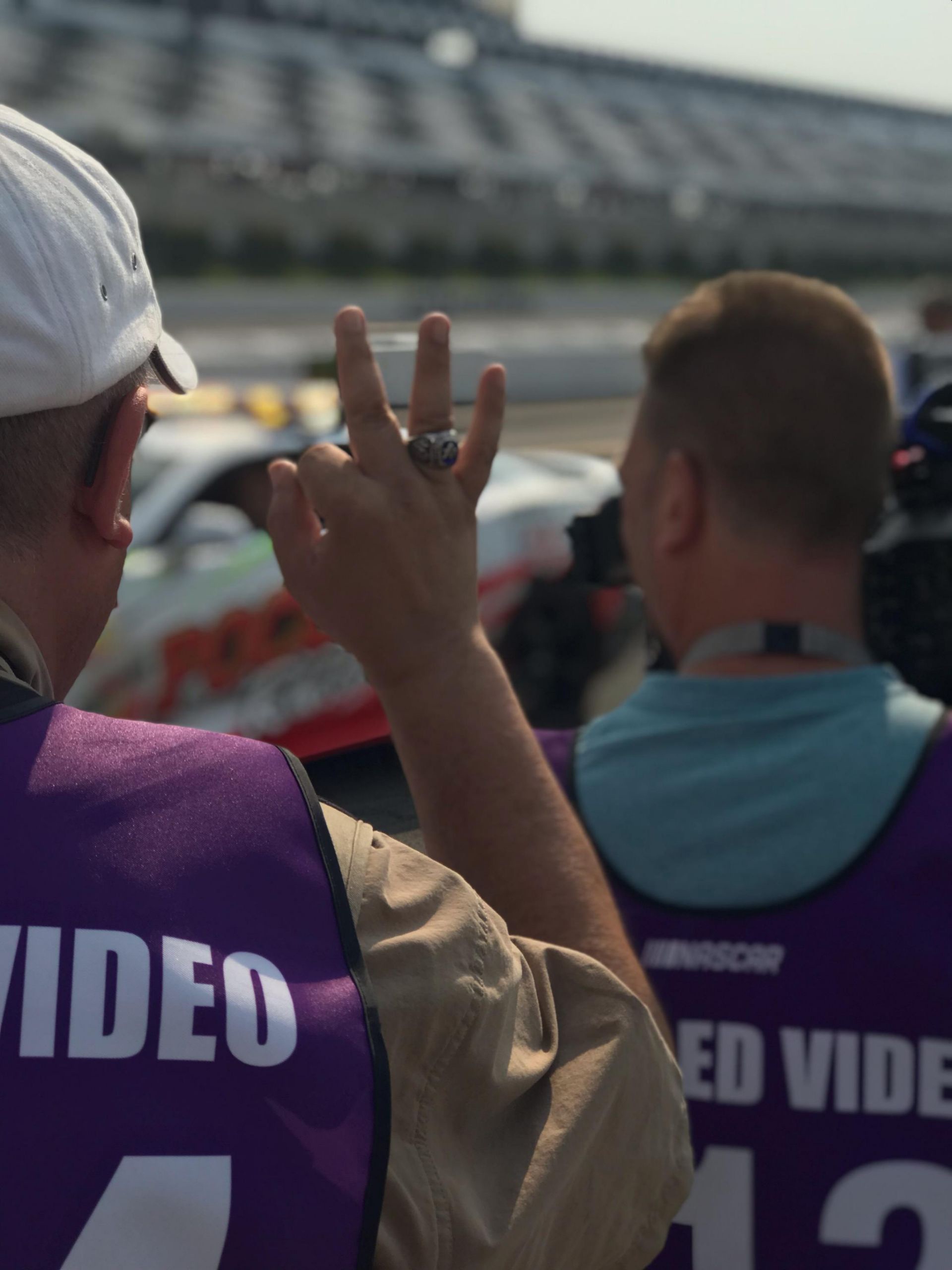 This Cool Thing Happened…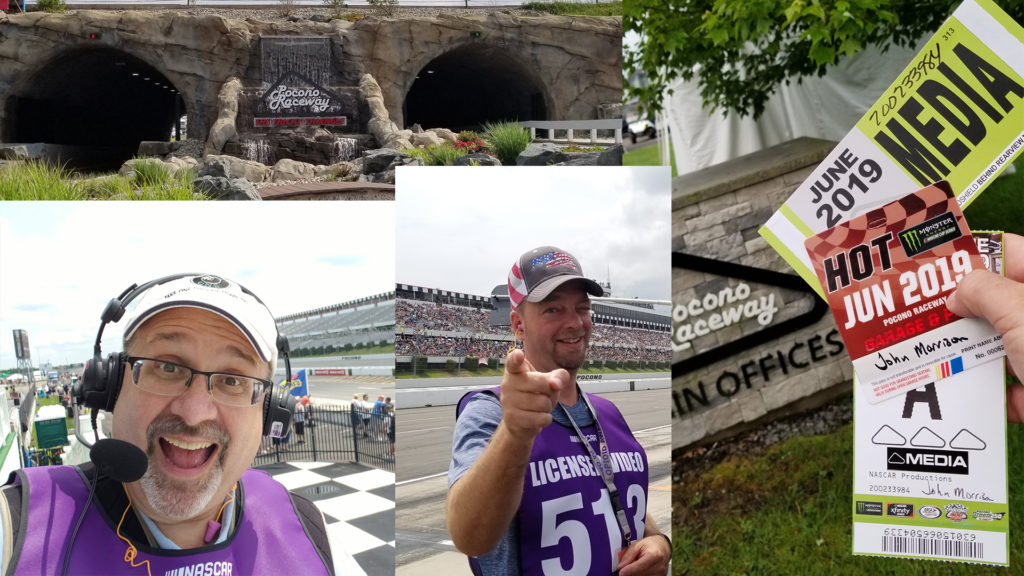 Recently the TOP team was provided the opportunity to cover the NASCAR Monster Energy Series Pocono 400 for our friends at the Pocono Mountains Visitor's Bureau.
For three days Take One Productions provided coverage of nearly every aspect of race weekend.
We used every tool in the kit to accumulate 390 Gigabytes of footage. We put 4 cameramen on the property for 3 days. If it happened at the track, chances are we had a lens on it.
Kevin, John, and freelancers Bennett Shupp and Jack Bromiley stalked the grounds looking for cool stuff to shoot and came back to the studio with hours of footage.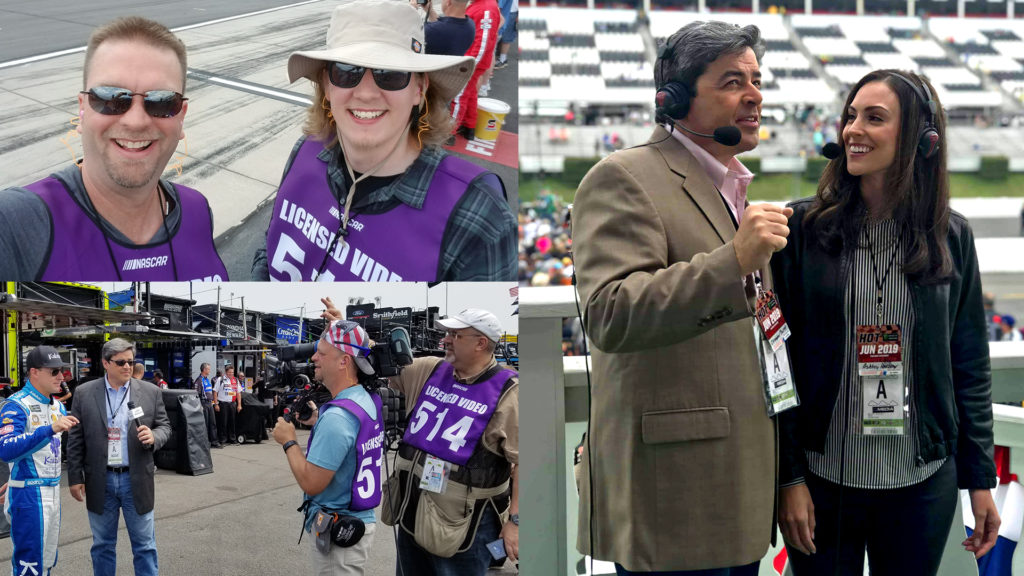 Ashely Brooks and Chris Barrett recorded several fun commercial segments in addition to a Pocono Mountains Magazine segment devoted specifically to "Race Weekend".
Audio collaborator Jeremy Stone added some gear to his rig to cut down the noise from the track for our on-camera talent. If you haven't been to a NASCAR race the noise from the event will shake you to your soul, the headset and mic set up worked very well in a difficult operating environment.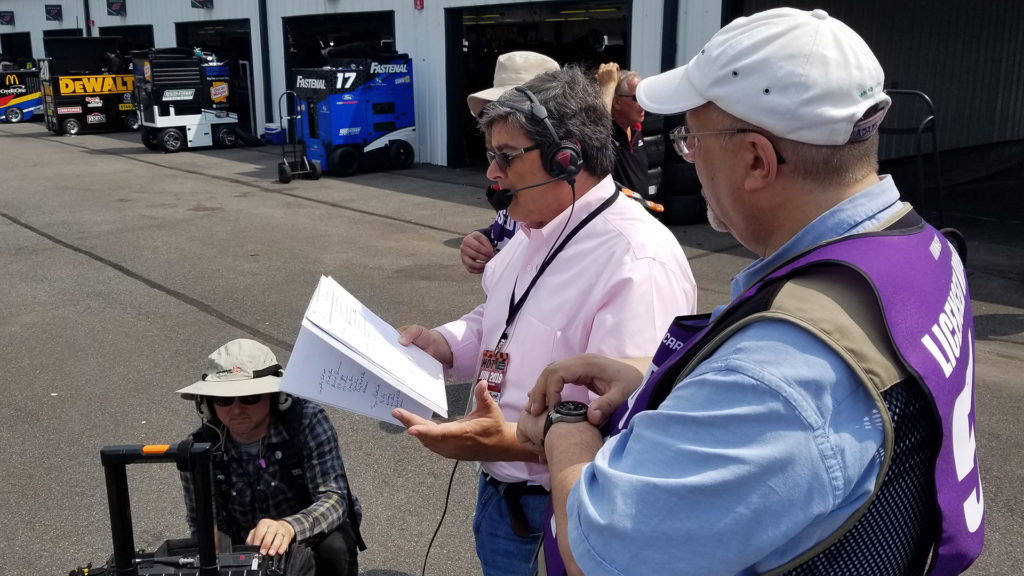 Speaking for myself only, the access granted to us helped me to rekindle my interest in NASCAR, the pit crews and drivers are phenomenal athletes. The drivers are accessible and gracious with their time. A day at the track can be a really fun time even for the casual observer.
Many thanks, to the staff at Pocono Raceway and our PMVB family, for continuing to partner with Take One Productions to tell their story.